VITRON ENERGY-Venus GX Monitor Panels & system monitoring
The Venus GX is the communication-center of your installation. Venus allows you to talk to all components in your system and ensure they are working in harmony. Monitoring of live data, and changing settings is performed by using your smartphone (or other device) via our free-to-use Victron Remote Management Portal.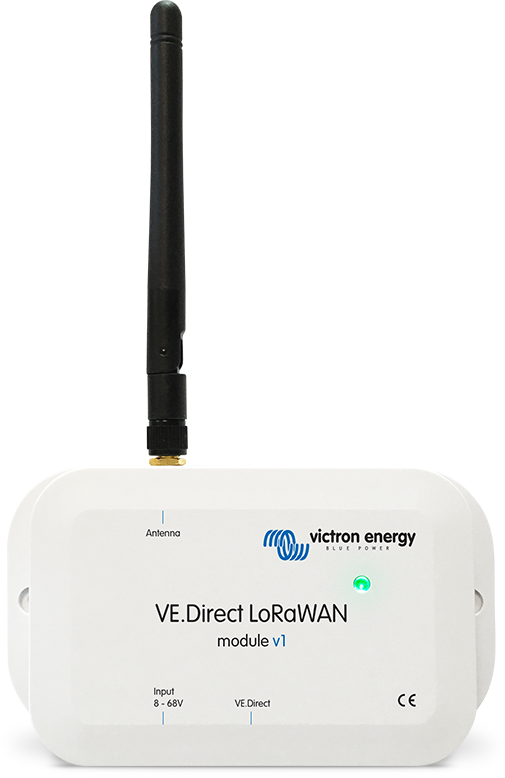 VE.Direct LoRaWAN module
The VE.Direct LoRaWAN module can connect your BMV, MPPT or Phoenix Inverter to the Victron Remote Management website. The connection is managed via the open source The Things Network and requires no subscription or sim, just plug and play.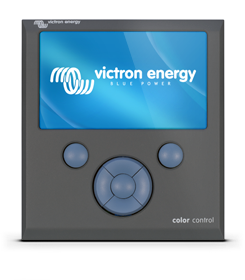 Color Control GX
The Color Control GX provides intuitive control and monitoring for all products connected to it. The list of Victron products that can be connected is endless: Inverters, Multi's, Quattro's, MPPT 150/70, BMV-700 series, Skylla-i, Lynx Ion and even more.
Besides monitoring and controlling products on the Color Control GX, the information is also forwarded to our free monitoring website.
This Product does not include Tax and shipping costs. International shipping is subject to regulations and Import Taxation of Country of destination.
AMRtechnologies Inc. Solar & Electrical Systems
Tel: (+506) 7037-8077 or Toll Free: 1(800) 2130227
Solar Systems in United States & Latin America
www.AMRtechsolar.com