Due to global supply chain constraints lead times for shipments may be delayed. We are actively working with our suppliers to mitigate shortages and improve lead times. If you have questions, please contact your AMRtechnologiesInc. representative at 1-800-213-0227 or submit your question AMRtechsolar@gmail.com
Hot Spot Energy-AC/Heat Pump Heat Recovery Water Heating
Reduce or eliminate your water heating costs by recycling the heat you already throw away.
For commercial and residential applications of 1 to 100 tons.
 If you are located in a southern climate and your air conditioner runs most of the year, or if your business runs an air conditioner all year to cool a kitchen, server room, or other heat load, then you will be able to use HotSpot to reduce or eliminate your hot water heating costs.
For seasonal AC/heat pump users, estimate the annual percentage of savings with the data on the cooling degree days chart. For year round AC/heat pump users, your heat recovery savings will depend on the daily average run time of the compressor. You can determine your approximate daily BTU recovery by multiplying the tons of capacity by the hours per day, then multiply by the  BTU per ton data.

For example:
BTU recovery per ton = 3053
Unit size = 5 tons
Hours run per day = 18
BTUs recovery per day = 274,770 BTU per day

BTUs recovered in a 30 day month = 8,243,100 BTU per month
8,243,100 BTU per month = 2417 kWh per month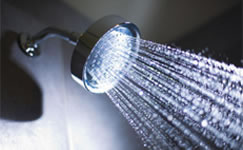 Get Free Hot Water... From Your Air Conditioner               

HotSpot is a low cost, hassle-free heat recovery unit (HRU) that recovers heat energy to make free hot water. HotSpot recovers concentrated high temperature heat from your air conditioner's condenser circuit and pumps the recovered heat directly into your hot water tank. Heat recovery provides an excellent return on investment for residential customers located in areas where the air conditioner is running the majority of the year. It will provide free hot water heating during the season that the air conditioner operates. Air conditioner users benefit with free hot water during the cooling season. Heat pump users can obtain free hot water during the cooling season, and also save up to 70% on water heating costs during the heating season. Users in climates like southern Florida and Hawaii can get free hot water all year long. HotSpot operates day or night, rain or shine, with no panels on the roof & is maintenance free.
A HotSpot recovery unit connected to a typical 3.5 ton air conditioner running 5 hours per day can recover more than 34,000 BTU, enough to save about 10 kWh of electricity per day. HotSpot water heating recovery units are simple to install and are complete pre-configured systems including pump, controls, heat exchanger, and 140F automatic upper limit safety switch. UL Certified & Made in USA.
Like all renewable energy water heaters, including solar or heat recovery, the industry best-practice is to use a pre-heatbdesign. This is especially important when working with high-SEER or variable speed AC or heat pumps.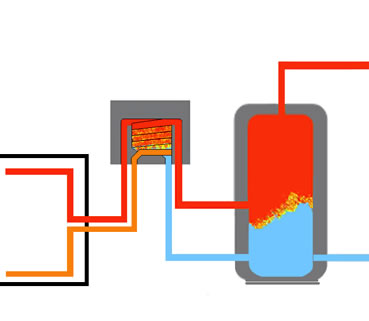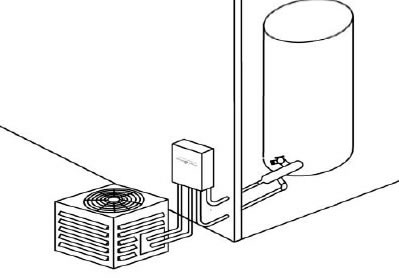 Get enough free BTUs to make more than 100 gallons of free hot water per day from your AC system.
HotSpot reclaims the heat that you normally throw away.
It connects to the hottest point in your air conditioner system, the hot gas circuit between the compressor and condenser where temperatures up to 200 ºF exist. The HotSpot captures excess heat and puts it into the water through a special heat exchanger.
As a byproduct of removing the heat, HotSpot lowers the head pressure of the compressor creating an efficiency improvement of up to 18%.
A fully licensed technician will be needed to perform a standard professional installation of your HotSpot heat recovery water heater in accordance with your local codes.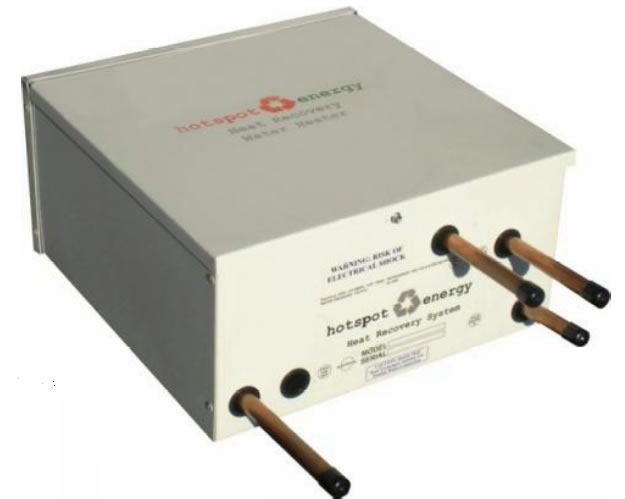 Model 5C, fits AC or Heat pump 2-5 tons
This Product does not include Tax and shipping costs.International shipping is subject to regulations and Import Taxation of Country of destination.
AMRtechnologies Inc. Solar & Electrical Systems
Tel: (+506) 7037-8077 or Toll Free: 1(800) 2130227
Solar Systems in United States & Latin America
www.AMRtechsolar.com