Due to global supply chain constraints lead times for shipments may be delayed. We are actively working with our suppliers to mitigate shortages and improve lead times. If you have questions, please contact your AMRtechnologiesInc. representative at 1-800-213-0227 or submit your question AMRtechsolar@gmail.com

HEAT RECOVERY POOL HEATING SYSTEM
FREE POOL HEATING FROM AIR CONDITIONER WASTE HEAT
Upgrade any air conditioner, large cooler or freezer, or heat pump system into a source of free hot water.
By far, waste heat recovery is our most popular aftermarket solution because it can be located directly adjacent to the compressor without regard to the tank location.

It connects to one or two compressors and can connect to any hot water tank
Remote units can be installed indoors or outdoors, on the roof, or wherever the compressor is located. That means that the refrigerant lines can be very short and the system is quite simple to install.

Applications:

Cooler Compressor
Freezer Compresor
Air Conditioner
Heat Pump
Ice Maker

Freeze-protected for outdoor installation.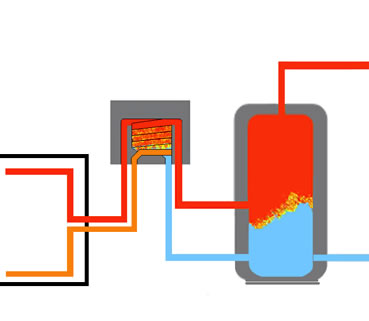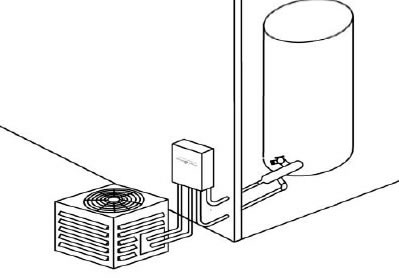 The HotSpot Remote Waste Heat Recovery Unit HRU captures waste heat discharged from the refrigerant cycle of a refrigeration system (air conditioner, heat pump, walk- in cooler or freezer etc.) and transfers the superheat into a water heater tank, making free hot water.

Operation of the HotSpot heat recovery system eliminates or reduces the amount of energy required to produce hot water and improves the cooling efficiency of the refrigeration system.

The HotSpot remote units come in various designs and sizes for operation with refrigeration systems of 1 to 100 tons of cooling capacity for both commercial and residential applications.
Waste heat is one of the nations largest untapped resources and is as green as a product can get. Before looking to wind or solar, first look at what you are wasting. Dollar for dollar, heat recovery pays for itself faster than any solar or wind solution.



This Product does not include Tax and shipping costs. International shipping is subject to regulations and Import Taxation of Country of destination.
AMRtechnologies Inc. Solar & Electrical Systems
Tel: (+506) 7037-8077 or Toll Free: 1(800) 2130227
Solar Systems in United States & Latin America
www.AMRtechsolar.com