Due to global supply chain constraints lead times for shipments may be delayed. We are actively working with our suppliers to mitigate shortages and improve lead times. If you have questions, please contact your AMRtechnologiesInc. representative at 1-800-213-0227 or submit your question AMRtechsolar@gmail.com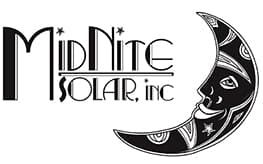 MIDNITE Solar-MNTS Touch Safe Fuse Holde
MidNite Solar 1000 Volt DC (800 volt AC) Fuse Holder for Grid-Tie or Off-Grid Array Combiners (but mainly for high voltage grid-tie). Standard DIN rail mount. Fits MidNite Solar, Outback Power, and ReadyWatt combiners. Interchangable with Outback OBFH fuse holder. ULTRASAFE-(TM) modular Fuse Holders introduce a new level of safety for DC rated fuses up to 30 amperes. ULTRASAFE holders qualify as "finger safe" under IEC and DIN standards to an IP20 grade of protection, including fuse changing (with the flick of a finger). These are similar to the Ferraz USM1 but with a 1000 volt DC rating for PV arrays.
1000VDC
30 amp
NRTL listed to UL2579
This Product does not include Tax and shipping costs. International shipping is subject to regulations and Import Taxation of Country of destination.
AMRtechnologies Inc. Solar & Electrical Systems
Tel: (+506) 7037-8077 or Toll Free: 1(800) 2130227
Solar Systems in United States & Latin America
www.AMRtechsolar.com