Due to global supply chain constraints lead times for shipments may be delayed. We are actively working with our suppliers to mitigate shortages and improve lead times. If you have questions, please contact your AMRtechnologiesInc. representative at 1-800-213-0227 or submit your question AMRtechsolar@gmail.com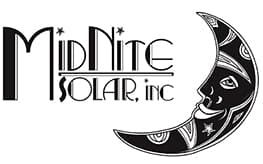 MidNite Solar-MNPV6HV-MNPV4HV-DISCO 3R-DLX-PSB Disconnecting Combiner w/ Power Supply Board
Description

Disconnecting Combiner has 80 amp busbars, 100 amp load break rated switch and a third pole which is the feedback micro switch, 600 volt max.
Power Supply board factory installed for Plug and Play compatibility with the MidNite Solar Birdhouse Rapid System Shut Down Controller. 
The MNPV6HV-DISCO 4X's red handled is LOCKABLE IN THE OFF POSITION!
Disconnect has built in shunt trip with positive feedback
Birdhouse compatible
Optional PV connected power supply
Optional AC connected power supply for redundancy
See thru deadfront & color coded busbar guards included
Type 4X aluminum enclosure (no rust, won't turn to dust)
Six Fuseholders (MNTS) installed
Six 15a/600v fuses installed
Load Break Rated
Current Rating - 100A
Max. Output Wire Size - 2/0
Output Circuits - 1
90 Degree C connections
Meets 2014 NEC 690.12
Warranty - 5 yrs.

Listed by ETL for US & Canada

Made in the USA
Hardware Includes:
One MNSPD-600 (Surge Protection Device)
Six 1/2" strain reliefs (MNSR-1000)
Eight 1/2" LOCKNUT
Two 1/2" HOLE PLUG'S with gaskets (MNHOLE PLUG 1/2)
One 10-32 X 7/8" BOLT
One 10-32KEPS NUT
One TERMINAL PIN 18-22 AWG.
One TERMINAL PIN 10-12 AWG.
One RING TERMINAL 10-12 AWG.
One BLUE WRENCH
13.7"L x 10.4"W x 4.4"D INCLUDING HANDLE
This Product does not include Tax and shipping costs. International shipping is subject to regulations and Import Taxation of Country of destination.
AMRtechnologies Inc. Solar & Electrical Systems
Tel: (+506) 7037-8077 or Toll Free: 1(800) 2130227
Solar Systems in United States & Latin America
www.AMRtechsolar.com