Due to global supply chain constraints lead times for shipments may be delayed. We are actively working with our suppliers to mitigate shortages and improve lead times. If you have questions, please contact your AMRtechnologiesInc. representative at
MIDNITE SOLAR-Combiners MNPV3, 3R Rainproof Enclosure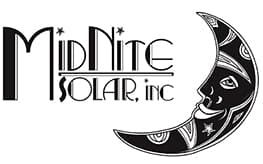 Enclosure only
(For 150 VDC charge controllers and 600 VDC grid tie inverters) Gray aluminum type 3R rainproof enclosure with deadfront, will accept three 150VDC (MNEPV) breakers or two 600 VDC fuse holders.
Photo shows MNPV3 with either breakers or fuses.
Includes a 60 amp plus bus bar, 6 position PV negative bus bar and a 6 position ground bus bar.
Breakers/fuse holders sold separately.
Type 1 environmental rating
Warranty - 5 yrs.
Listed by ETL for US & Canada
Made in the USA
This Product does not include Tax and shipping costs. International shipping is subject to regulations and Import Taxation of Country of destination.
AMRtechnologies Inc. Solar & Electrical Systems
Tel: (+506) 7037-8077 or Toll Free: 1(800) 2130227
Solar Systems in United States & Latin America
www.AMRtechsolar.com