Due to global supply chain constraints lead times for shipments may be delayed. We are actively working with our suppliers to mitigate shortages and improve lead times. If you have questions, please contact your AMRtechnologiesInc. representative at
MIDNITE Solar-Midnite, MNWBJR, Whiz Bang Jr, Shunt Sense Module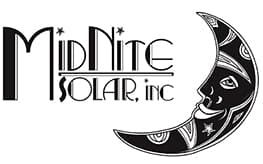 MIDNITE SOLAR's WHIZ BANK JR. BATTERY MONITOR
The Whiz Bang Jr is a current sense module that attaches to the standard 50mv / 500A Shunt (MNSHUNT) and wires into the Classic and KID charge controllers to give Amperage readings from the shunt. To use the Whizbang jr (MNWBjr) with any of the Classic Lites, you will either need the local app or an MNGP.
Type 1 environmental rating
Warranty - 5 yrs.
* Made in the USA
This Product does not include Tax and shipping costs. International shipping is subject to regulations and Import Taxation of Country of destination.
AMRtechnologies Inc. Solar & Electrical Systems
Tel: (+506) 7037-8077 or Toll Free: 1(800) 2130227
Solar Systems in United States & Latin America
www.AMRtechsolar.com