Due to global supply chain constraints lead times for shipments may be delayed. We are actively working with our suppliers to mitigate shortages and improve lead times. If you have questions, please contact your AMRtechnologiesInc. representative at 1-800-213-0227 or submit your question AMRtechsolar@gmail.com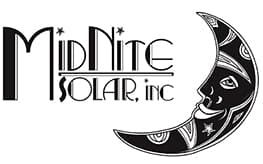 Midnite Solar-MNEVO4024E-CL150, Pre-Wired Power Panel, Export Off Grid, 4.0 KW, 24 Vdc, 230 Vac, 50 HZ, Samlex EVO4024E, CL150
Description
Samlex 120VAC System.
Dual AC Inputs.
Off Grid.
4000 Watt/24VDC Inverter.
Features
Environmental Rating - Type 1 (Indoor)
Samlex E-Panel Gray steel E-Panel
EVO Remote
Classic 150 charge controller
Whizbang Jr (MNWBJR) current sense module for Classic, provides battery state of charge.
Two MNEDC panel mount breakers (for the Classic)
250 Amp Battery Main Breaker
DC-GFP - built into the Classic
Arc Fault Detector - built into the Classic
Three MNSPD-300 (Surge Protection Devices)
General labor for assembly, test and crating
MidNite BTS (MNBTS)
Samlex BTS
Warranty - 5 yrs.
Listed by ETL for US & Canada
Price includes crating
This Product does not include Tax and shipping costs. International shipping is subject to regulations and Import Taxation of Country of destination.
AMRtechnologies Inc. Solar & Electrical Systems
Tel: (+506) 7037-8077 or Toll Free: 1(800) 2130227
Solar Systems in United States & Latin America
www.AMRtechsolar.com