Due to global supply chain constraints lead times for shipments may be delayed. We are actively working with our suppliers to mitigate shortages and improve lead times. If you have questions, please contact your AMRtechnologiesInc. representative at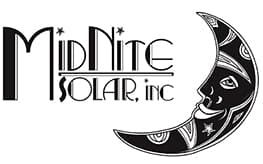 MIDNITE SOLAR-MNPV6 Solar Array Combiner
Midnite Solar 4 String Disconnecting Combiner DELUXE
80 amp busbars, 100 amp switch and a third pole which is the feedback micro switch.
| | |
| --- | --- |
| Model | MNPV4HV-DISCO 3R-DLX |
| Series | PV Disconnecting Combiners - Birdhouse Compatible |
| Manufacturer | Midnite Solar |
| Dimensions | 13.7" x 10.4" x 4.4" |
| Weight | 10 lbs |
| Enclosure | NEMA 3R |
Detailed Description
Nema 3R aluminum enclosure (no rust, won't turn to dust)
90° C terminals
See thru deadfront and color coded busbar guards included
Meets 2011 NEC
Model number MNPV4HV Disco 3R Deluxe
Four fuse holders included
Four 15 amp fuses included
Works with the Birdhouse
Four strain reliefs included
One MNSPD600 included
Midnite Solar's new line of disconnecting combiners, the DISCOS, are now shipping! Built to meet new code requirememnts, these combiners feature superior safety, compact size, easy installation, and an affordable price point.
Safety first! Midnite's red, die-cast aluminum provides the immediate visual recognition needed in an emergency to quickly disable an array.
Eight and sixteen string combiners are field configured for isolated or non-isolated inverters and can even be configured for use with two separate inverters. Most models are available in NEMA 3R or 4X versions as well.
Each disconnecting combiner is capable of interfacing with up to two of Midnite's Emergency Disconnect Switches (the Birdhouse) located at ground level. Communications between the combiner and the Birdhouse is via 600 Volt CAT5 cable. The disconnect assures verified visual and audible indication of PV voltage status.
Disconnecting combiners are available in 4, 6, 8, and 15 string versions.
This Product does not include Tax and shipping costs. International shipping is subject to regulations and Import Taxation of Country of destination.
AMRtechnologies Inc. Solar & Electrical Systems
Tel: (+506) 7037-8077 or Toll Free: 1(800) 2130227
Solar Systems in United States & Latin America
www.AMRtechsolar.com