Due to global supply chain constraints lead times for shipments may be delayed. We are actively working with our suppliers to mitigate shortages and improve lead times. If you have questions, please contact your AMRtechnologiesInc. representative at 1-800-213-0227 or submit your question AMRtechsolar@gmail.com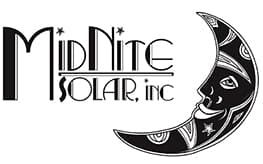 MIDNITE SOLAR-Solar MNBCB 1000/50 1000 Amp Battery Combiner Box
MidNite 1000 Amp battery combiner box includes a 1000A positive and negative bus bar with 3/8 inch studs. Cables can be double lugged and the copper bus bar can be drilled for additional mounting locations. We recommend you use 3/8 inch stainless bolts if you drill holes to attach more ring terminals. Includes a 1000 Amp 50mV shunt with 1/2 inch bolt for customer connection (SMA uses 50mv shunt) 1000 Amp 100mV shunt available see MNBCB-1000/100 (Radian uses 100mv shunt). It has locations for up to 12 1" MNEDC Breakers, MNBREAKER ADAPTER can be used to adapt down to accommodate ¾" breakers. Powder coated steel.
Useful for dual Radian inverters as well as for combining multiple strings of batteries.
Max. AC Voltage - 277VAC
Max. DC Voltage - 300VDC
Max. Wire Size - 4/0
Number of Spaces - 12
Environment Rating - Type 1 environmental rating (indoor)
Product Dimensions: 35-1/2" L x 22" W x 9-3/4" D
Product Weight: 50lbs
Warranty - 5yrs

Made in USA
This Product does not include Tax and shipping costs. International shipping is subject to regulations and Import Taxation of Country of destination.
AMRtechnologies Inc. Solar & Electrical Systems
Tel: (+506) 7037-8077 or Toll Free: 1(800) 2130227
Solar Systems in United States & Latin America
www.AMRtechsolar.com