Due to global supply chain constraints lead times for shipments may be delayed. We are actively working with our suppliers to mitigate shortages and improve lead times. If you have questions, please contact your AMRtechnologiesInc. representative at 1-800-213-0227 or submit your question AMRtechsolar@gmail.com
Joolco-Ensuite Mounted Single Vehicle-mounted shower tent
Enjoy a hot shower in the bush
Details:
Deployed and packed away in seconds, the ENSUITE Mounted Single integrates with your vehicle to create the perfect (forest) floor plan. It's a true annex – and it looks the part, both outside and in. The ENSUITE offers easy access to your vehicle as well as all the comforts of a home-away-from-home bathroom. And with the optional re-circulation- and drain-tray base, you can have long hot showers (minus the mud baths) wherever you are. 
Need more room? Get the double!
Pump your ride
The ENSUITE is designed to blend in with your vehicle – for looks as well as utility. Adjust the sideway positioning and height once and for all, and you've got a nice, fully enclosed shower space. Walls go all the way up on either side, there's a roll-up roof with a zippered star-gazing skylight – and you'll find all your familiar bathroom facilities inside.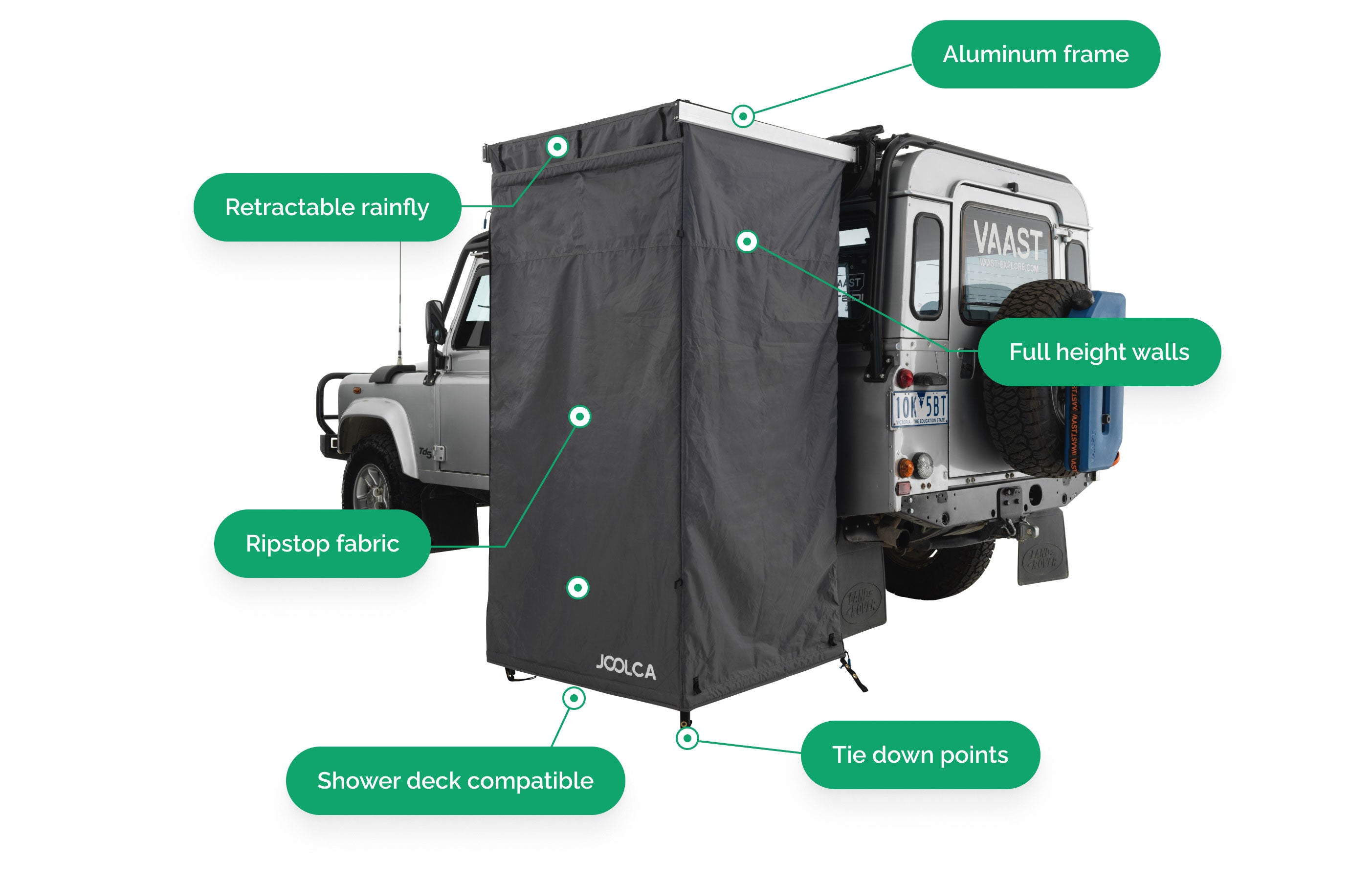 Enjoy the great indoors
The ENSUITE packs a punch into its compact size. Like a Swiss army knife, it unfolds an amazing array of practical utilities.
This Product does not include Tax and shipping costs.

 

International shipping is subject to regulations and Import Taxation of Country of destination. 

AMRtechnologies Inc. Solar & Electrical Systems
Tel:

 

(+506) 7037-8077 or Toll Free: 1(800) 2130227
Solar Systems in United States & Latin America
www.AMRtechsolar.com