Due to global supply chain constraints lead times for shipments may be delayed. We are actively working with our suppliers to mitigate shortages and improve lead times. If you have questions, please contact your AMRtechnologiesInc. representative at 1-800-213-0227 or submit your question AMRtechsolar@gmail.com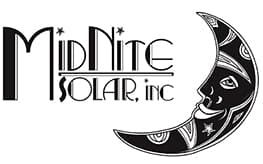 MIDNITE Charge Controller MPPT 96А CLASSIC 150-SL
MidNite Solar Classic 150-SL MPPT Battery Charge Controller.
MidNite Solar Classic 150-SL charge controller is a simplified SOLAR ONLY version of the Classic 150 with streamlined menus. Accommodates solar arrays with operating voltages up to 150 VDC. Has a graphics panel and Ground Fault Protection (GFP) which makes a separate GFP breaker assembly unnecessary but no arc-fault detection or Ethernet capabilities. BTS is sold separately.
Features
HyperVOC protects the controller when open-circuit voltage exceeds the operating voltage by a margin equal to or less than the battery bank voltage.
Can be stacked with other Classics to act as one large controller without a separate hub.
Built-in USB and RS-232 ports which allow two-way communication.
32 MB of internal memory for data storage. The user can upgrade the firmware using downloaded files.
Sealing kit for protection from dusty or salt-air environments. Sealing can reduce output by up to 20%.
MidNite 300 VDC breakers are recommended for power-source voltages over 150 VDC. Make sure that the breaker fits into your DC power center, or use a separate MidNite Big Baby Box.
Two auxiliary relay outputs. AUX1 can be programmed to either be a 12 VDC output (200 mA max) or as a dry-contact relay (1 A max). AUX2 can either be a 12 VDC output, a logic input or a PWM signal output for diversion load control or for connection to a MidNite Clipper.
The Classic charge controller conforms to UL 1741 and CAN/CSA C22.2 No. 107.1:2001/09/01 Ed: 3 (R2006) and is covered by a 5-year warranty. Dimensions are 14.9" x 6" x 4", and weight is 11.5 lbs for all units. Made in the U.S.A.
Midnite Solar, Classic 150-SL, MPPT Charge Controller, 150VDC, 96A, 12-72V Battery, CLASSIC 150-SL
| | |
| --- | --- |
| Battery Charging Voltages | |
| Battery compatibility | Lead acid |
| Controller type | |
| Maximum charging current | |
| Maximum voltage of the solar panels | |
| Dimensions LxWxH | 14.9" x 6" x 4" |
| Weight | 12 lbs |
| Manufacturer | Midnite Solar Inc |
| Manufacturer Part # | CLASSIC150-SL |
| Operating Temperatures | -40C to 50C |
| Warranty | 5-YEAR WARRANTY |
| Delivery Time | 5-7 business days |
This Product does not include Tax and shipping costs. International shipping is subject to regulations and Import Taxation of Country of destination.
AMRtechnologies Inc. Solar & Electrical Systems
Tel: (+506) 7037-8077 or Toll Free: 1(800) 2130227
Solar Systems in United States & Latin America
www.AMRtechsolar.com