Due to global supply chain constraints lead times for shipments may be delayed. We are actively working with our suppliers to mitigate shortages and improve lead times. If you have questions, please contact your AMRtechnologiesInc. representative at 1-800-213-0227 or submit your question AMRtechsolar@gmail.com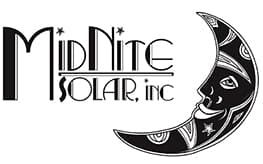 Midnite Solar-Solar Brat PWM Solar Charge Controller for 12/24 Volts
The MidNite Solar Brat charge controller is one of the best and most versatile controllers in its class. It works great for RV, boats, communication systems, water pumping, lighting and many other types of applications. It's rated for 30 amps output at either 12 or 24 volts DC and uses a three-stage charging algorithm of bulk, absorb, and float. It also has an selectable automatic equalization setting that will equalize your batteries for two hours every month. You may also choose to start the equalization manually. Note: Equalization is disabled for sealed types of batteries. The Brat can also be used as a 10 amp load controller. If used for controlling loads, the maximum charging current is reduced to 20 amps. The Brat supports four different built-in charging profiles: AGM, GEL, and two Flooded. The enclosure is rated NEMA 3R/IP55 for outdoor locations. This means it's weather proof and can also be used safely in harsh marine environments. It automatically sets temperature compensation when charging by using a built-in temperature sensor. No external battery temperature sensor is required.
MidNite Solar Brat Specifications:
Maximum PV Voltage Input: 60 volts DC
Maximum Output: 30 amps DC | 20 amps DC when used as a load controller
Low voltage disconnect
PWM - Pulse Width Modulation charging algorithm
Status Display: Four LEDs for Bulk, Float, Load On, and Low Battery/LVD\
Load Circuit Rating: 10 amps max.
Operating Temperature: -40

°

C to 60

°

C
Weight: 1 pound
Dimensions: 6.75"L x 6"W x 2.375"D
2 year warranty
This Product does not include Tax and shipping costs. International shipping is subject to regulations and Import Taxation of Country of destination.
AMRtechnologies Inc. Solar & Electrical Systems
Tel: (+506) 7037-8077 or Toll Free: 1(800) 2130227
Solar Systems in United States & Latin America
www.AMRtechsolar.com