Due to global supply chain constraints lead times for shipments may be delayed. We are actively working with our suppliers to mitigate shortages and improve lead times. If you have questions, please contact your AMRtechnologiesInc. representative at
MIDNITE SOLAR-1000 Volt DC 15 Amps Fuse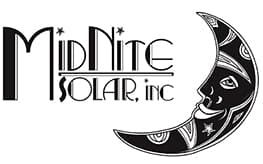 Goes with MNTS fuse holder. The fuses are the industry standard 10mm x 38mm fuses. Amp-Trap midget fast-acting ATM fuses are rated 1000 volts DC, with a 20kA interrupting rating.
Rated for 1000 volts DC and 15 amps.
This Product does not include Tax and shipping costs. International shipping is subject to regulations and Import Taxation of Country of destination.
AMRtechnologies Inc. Solar & Electrical Systems
Tel: (+506) 7037-8077 or Toll Free: 1(800) 2130227
Solar Systems in United States & Latin America
www.AMRtechsolar.com