Due to global supply chain constraints lead times for shipments may be delayed. We are actively working with our suppliers to mitigate shortages and improve lead times. If you have questions, please contact your AMRtechnologiesInc. representative at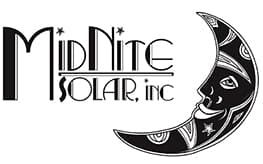 MidNite Solar-Off-Grid E-Panel for Single SMA Inverter 120 Volt System
Off-Grid Quad Master E-Panel for SMA Sunny Island
NOTE: A back plate (MNESMA-Short BP or MNESMA-Tall-BP) is recommended for the proper wiring alignment of the Sunny Island.
NOTE: The E-Panel does NOT come with the Classic charge controller.
Master E-Panel for a quad inverter off-grid 240VAC Sunny Island inverter system. This setup requires three slave E-Panels and a total of four inverters. MidNite Solar E-Panels simplify the installation process for your inverter system. The MNE250SMA-Quad-Mstr quad master E-Panel works with three of the MNE250SMA-Slave E-Panels to create a 120/240 VAC off-grid or AC coupled system. The MNE250SMA-Quad Mstr master includes the Quad input/output bypass system. This E-Panel can be used in conjunction with a Sunny Island inverter as part of a quad off-grid, battery backup or AC coupled system. Terminals are provided for hookup to leg 1 + 2 in the slave E-Panels. Comes with 250A battery disconnect breaker and inverter cables. Pre-wired with AC input and output wiring for leg 1 (master) inverter. (Three slaves are also required for a quad system). If you plan to use this setup for an AC coupled system, you will need a total of five inverters: Four Sunny Island models and one grid-tie model.
5 year warranty
This Product does not include Tax and shipping costs. International shipping is subject to regulations and Import Taxation of Country of destination.
AMRtechnologies Inc. Solar & Electrical Systems
Tel: (+506) 7037-8077 or Toll Free: 1(800) 2130227
Solar Systems in United States & Latin America
www.AMRtechsolar.com