Due to global supply chain constraints lead times for shipments may be delayed. We are actively working with our suppliers to mitigate shortages and improve lead times. If you have questions, please contact your AMRtechnologiesInc. representative at 1-800-213-0227 or submit your question AMRtechsolar@gmail.com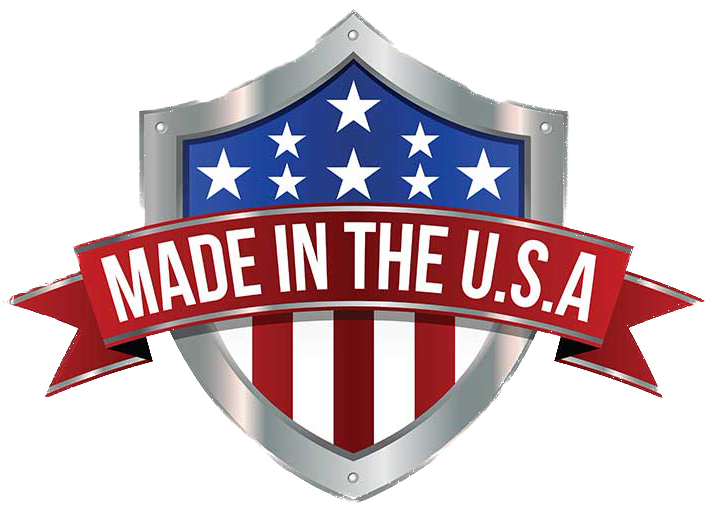 NEW! - H2XTRME HHO KIT for MEDIUM size engines from 3.8 liters to 6.7 liters
 Medium size H2XTRME HHO KIT for all engine sizes:
ranging from 3.8 LITERS TO 6.7 LITERS
This BRAND NEW Medium sized H2XTRME HHO Generator is the most advanced on demand hydrogen generator available today with so many internal innovations that we have filed new patents pending. The H2XTRME 882 series generator is designed for all MEDIUM TO LARGE sized Cars and Trucks with engines from 3.8 liters to 6.7 liters. Its 19 plate generator is only 4.5" thick and measures 8" wide x 7.75" high; comes with it's own custom mounting brackets and all the accessories needed to install and run the kit. The cutting edge welded plastic, heavy duty container, eliminates all gaskets, bolts, nuts, etc., greatly reducing areas of future leaks. Installation is faster thanks to only two electrical connections, with all the other internal electrical connections welded at the factory. The two bolts are permanently sealed with advanced Viton O-rings and military grade sealing nuts to prevent any leakage of gas or liquid. 
If you have a large 6 cylinder engine or an 8 cylinder engine up to 6.7 liters in your car or truck, this is the HHO kit for you. Comes with Generator, Reservoir, Filter, hose, wire, mounting brackets, and hardware needed to install and get it running fast.
 WHICH KIT OPTION DO I NEED?
Kit With No Tuner: Use for Older Cars with carburetors (No Electronics)
Kit With Gas Tuner: Use with Gas Cars 1987 and newer (Fuel Injection) *MOST cars use this one!
Kit With Diesel Tuner: Use for ALL Diesels (With Electronic Control)
Kit With Pro Series Tuner: Use for Advanced Results, Gas Only (Fuel Injection). Must Use a Scan Gauge reader or similar.
Bare Generator: Upgrade your existing generator - no kit or other parts included.
TO INSTALL:
Simply Install the kit using our Fully Illustrated Manual (available for download), Add Water and Activator, and start your engine. You will instantly see the hydrogen and oxygen gases traveling up the hoses from the hho generator, back into the water reservoir, then through the specially designed filter; before entering the air intake of your engine.
HOW DOES IT WORK?
The Eco-friendly hydrogen-oxygen gases enter the engine along with the incoming air, and combust along with the normal gasoline or diesel fuel. The uber clean gases act as a "Combustion Catalyst" causing the fuel to burn faster and more complete, reducing emissions and increasing the efficiency of your engine.
New Advanced HHO Kit Technology!

Ultra Slim lightweight Design makes for Fast and Easy Installation
Top Quality 316L Stainless Steel Plates 
All Inclusive Kit has every screw, connector, etc saving you Time
Advanced Electronics give top results with average fuel savings of 20-50%
Pure Hydrogen and Oxygen increase engine efficiency and lowers emissions
HHO gas injection gives more responsive throttle and better acceleration
LIFETIME WARRANTY on ALL HHO Generators we make!!!
Our HHO kits breathe new life into old engines with carburetors or fuel injection
Our HHO generators work with Diesel, Gasoline (petrol), LPG, CNG, and Bio-fuel
No holes in plates or exposed edges in patent pending design =  greater efficiency
Chemically welded box ensures highly accurate parts and no leaks
We've eliminated ALL gaskets in this battery box style container for Superior Seals and no leaks
Only TWO Hose Connections for Faster connections and setup
Slim Compact Design = easy and fast to install
Compact Engineering results in Half the Weight of other hho generators
Ultra Slim Water Reservoir Fits where the competition can't = easier installation
Custom Dryer Filter cleans to 1 micron, and captures water vapor recycling it into the reservoir for greater efficiency; Pure Hydrogen = ultimate engine protection
Better Engineering internally results in less water usage and water stays cleaner
1. Can You Explain in Simple Terms How this Works?

 HHO Generators use electricity to separate hydrogen and oxygen gases out of water, when engine is running. Nothing is compressed or stored anywhere - it is used immediately as it is made, making it quite safe. The gas is filtered and injected into the air intake of the car, where it is drawn in along with the regular air and fuel of the vehicle. It then acts as a "Combustion Catalyst" causing the fuel to burn more quickly and completely. This results in a more efficient engine cycle, reduces emissions, adds pep to the accelerator, and increases the mileage on average from 20-50%. Most of the general public have still never heard of it and are surprised upon its discovery.
2. Do the instructions show me how to install everything? I am not a mechanic.
Yes, you receive a well illustrated manual (download and print). Our manuals are very clearly illustrated and can be understood even by the novice installer. You also get free tech support during the process. You do not have to be a mechanic or electrician to install our kits, but it does help if you are handy with your hands.
3. Will the HHO Generators work on both Fuel Injection and Carbureted engines?
Yes! Our HHO kits work on engines with carburetors, fuel injection, throttle body injection and work with both gasoline and diesel!


4. What if I have problems installing the kit or afterwards - is there any tech support?
Yes. You can contact us 24/7 via email; we will reply asap. If you still have trouble we can schedule a phone call to help you.


Shipping
International Orders (outside the US and Canada):
We ship to many countries outside the US and Canada, but do not currently ship to Iran, Afghanistan, or China. If you are unsure, please email us and ask. Overseas packages are always shipped via USPS International Priority (7-14 days but can take longer), or International Express which is guaranteed 3-5 days (but costs $25 per package additionally). Depending on country and kit selected, prices range from $49 to $125 on average. We do not use UPS or FEDEX for overseas shipments as they cost as much as $100 more than USPS. As with Canada, you will be expected to cover all brokerage and handling fees of your own country.
This Product does not include Tax and shipping costs. International shipping is subject toregulations and Import Taxation of Country of destination. 

AMRtechnologies Inc. Solar & Electrical Systems
Tel:

 

(+506) 7037-8077 or Toll Free: 1(800) 2130227
Solar Systems in United States & Latin America
www.AMRtechsolar.com