MIDNITE SOLAR-MNSW4048-KID-B-Classis Pre-Wired Off-Grid Inverter System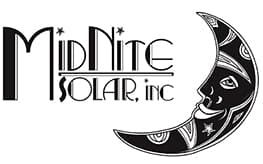 Drastically reduce or eliminate your monthly electricity bills
No need to apply for a grid-tie permit from the energy provider
No need to pay for changing to a two-way meter
Enjoy a blackout back-up of 8 or more hours
Use clean uninterrupted pure sine wave energy
Avoid more power surge damage to your appliances 
MidNite Solar pre-wired inverter systems offer a turn key solution to installing a battery based inverter system, saving you time in the field. With a pre-wired solution all of the confusion is taken out of selecting all the right parts. This system uses the Schneider Electric Conext SW inverter that is rated at 4,000 watts and uses a 48 volt battery. It produces 120/240 volts AC. Dont forget to look at our other products that compliment the pre-wired inverter system like our Battery Boxes or Disconnecting Combiners. Our pre wired systems can be configured in about any way needed with any of the common battery based inverters (except Outback). Please contact us for a quote if the System you need is not listed. Below is a simple list of the major components included in the system. 
FEATURES:
Environmental Rating - Type 1 (Indoor)

Schneider Electric Conext SW Pre-Wired 4048 120/240 vac Inverter for Off Grid

Schneider System Control panel

AC Bypass Assembly

DCGFP Breaker (DC-GFP)
Battery Temp Sensor (MNBTS)
Whizband Jr. (MNWBJR) current sense module

250 amp Battery Main Breaker for the SW Inverter

General labor for assembly, test and crating included

Warranty - All MidNite components have a 5 year warranty. SW Inverters are covered by Schneider's manufacturers warranty.

MidNite E-Panel and KID Charge Contoller are made in the USA

Schneider SW Inverter made in India

Listed by ETL for US & Canada.
NOTE: MidNite does not warranty Schneider components.
California Residents: Warning
We DO NOT accept returns on Pre-Wired systems, battery cables or custom built equipment.
Description:
Pre Wired Schneider Electric Conext SW4048 120/240 vac Inverter for Off grid.
4,000 watt 48 volt inverter.
AC Bypass Assembly included
KID Installed, black color.
| | | | | |
| --- | --- | --- | --- | --- |
| Model | Price | Size | Shipping | Weight |
| MNSW4048-KID-B | $5,070.00 | 33"L x 20"W x 9"H | 52"L x 40"W x 21" D Truck Freight Only | 160 Lbs |
MODEL OPTIONS
Model

Price
Size
Shipping
Weight

$5,340.00

52"L x 40"W x 21" D Truck Freight Only

160 Lbs.

This is a Rapid Shut down compliant upgrade of this model. The RSS Upgrade includes:

RT main DC breaker (125, 175 or 250 amp depending on E-Panel)
A MNBDM (to control the main breaker)
A MNEPV5 DC breaker to protect the wire and MNBDM
Full function testing of the rapid shut down.
NOTE: the Birdhouse, Combiners and Cat-5 cable are sold separately.
This Product does not include Tax and shipping costs. International shipping is subject to regulations and Import Taxation of Country of destination.
AMRtechnologies Inc. Solar & Electrical Systems
Tel: (+506) 7037-8077 or Toll Free: 1(800) 2130227
Solar Systems in United States & Latin America
www.AMRtechsolar.com