Due to global supply chain constraints lead times for shipments may be delayed. We are actively working with our suppliers to mitigate shortages and improve lead times. If you have questions, please contact your AMRtechnologiesInc. representative at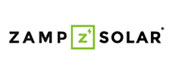 Zamp Solar-Side By Side OBSIDIAN Series 45 Watt Battery Maintainer Kit
The Zamp Solar OBSIDIAN Series 45 Watt Side By Side Kit is the most rugged and weatherproof solar charging kit on the market. The IP67-rated integrated solar charge controller is engineered to ensure a properly maintained battery that will work better and last longer. Never get stuck with a dead battery due to parasitic draw in your Polaris RZR, Polaris General, Polaris Ranger, Can-Am Defender, Can-Am Maverick, Can-Am Commander, Honda Talon, Honda Pioneer, Kawasaki Mule, and Kawasaki Teryx.
This solar trickle charger enables batteries to remain fully float charged at the optimum level, which in turn ensures a fresh start every time and increased battery life. Properly maintained batteries work better and last longer. Operational failure is not an option. 
KIT1035 Includes:
Zamp Solar OBSIDIAN Series 45-Watt Solar Panel:
Weight: 5.8 lbs
Panel Dimensions: 31.6" x 14.3" x .67"
Wattage Output: 45-Watt Power Output
Amp Output: 2.37 amps
Warranty: 25-Year output
Mounting Solution:
Set of 4 Universal Reversible Mounting Feet Kit
Solar Panel Wiring:
10' ATP to ATP Wiring Extension
20-Amp PWM Digital Charge Controller:
Max Watt Input:  300 Watt / 20 Amps

Lithium Compatibility: Yes

Safety Built-In - will not overcharge the battery
Smart charging - 5-stage charger
Automatically turns on and off
Surface mount, mounting screws included
Complete Wiring Harness:
Pre-terminated for fast installation
10ft Charge Controller to battery wire (fused)
OBSIDIAN Series 45 Watt Solar Panel:
Perfect for small projects or rigs, our OBSIDIAN® SERIES 45 Watt panel works with any 12-Volt battery. As thin as a flexible panel and 30% lighter than a traditional panel without compromising efficiency, this American-made panel also features an ultra-aerodynamic profile and a sleek black anodized aluminum frame.
Solar Panel Features:
Omni-Rail Quick Mounting System - Take the stress out of installation. Our quick mount system utilizes hardware channels engineered into extruded aluminum frames — these channels house T-nuts, which you can reposition to match any desired location along the rail. Once in place, our mounting feet can be attached using T-Nut and Lock Washer. 
Stormproof - Every component on our solar panel is built to withstand whatever mother nature throws your way. Rain, Snow, Sleet, Hail — you can trust that Zamp Solar Panels will stand up to the elements.
AR Coated Tempered Glass - The glass we use to seal our solar cells offers high light transmittance and low reflectivity to ensure you get the most of what the sun provides on any given day. 
POE Encapsulate - Protecting the solar cells directly affects the longevity of our products. We use POE Encapsulate, which offers improved thermo-mechanical properties, UV protection, corrosion prevention, Improved volume, heat, and humidity resistance, and higher volume resistivity.
Black Back Sheet - Our black back sheets are designed to absorb the most solar energy while also significantly increasing the lifespan of the solar panel.
Reinforced Corners - Living comfortably outdoors means dealing with unforeseen bumps in the road. Thankfully, our panels are engineered to withstand rugged terrain. These corner protectors keep your frame safe and secure around the panel components.
Ultra-Low Profile Junction Box - PCB - Based Junction Box for higher efficiency & improved shade resistance.
ATP Quick Connect Plugs - Plug & Play. It's that simple. These ATP connections provide ample energy flow while protecting connections from the elements. In addition, all ATP plugs are weatherproof and IP67-rated, preventing water damage even in inclement weather.
Charge Controller Features:
The all-new Zamp Solar PT20 Solar Charge Controller automatically controls solar charging power to protect AGM, Gel, Wet, and Lithium batteries. The ultra-rugged "all-weather" unit comes with a temperature sensor (2.9m), a pre-terminated weather-resistant ATP battery connection (3m), and a pre-terminated weather-resistant ATP solar input adapter.
Protects and Regulates
The patented Pulse Technology ensures an effective desulfation to extend the life of batteries. The temperature sensor is used only with lead-acid/AGM batteries for optimal charging and safe temperature compensation. The adapter allows a bare wire connection to solar input. All our charge controllers use pulse width modulation (PWM) and five stages of charging to regulate the flow the electricity to your battery. This protects your battery from overcharging, expands your battery's lifespan, and keeps your panel safe from back-flow electrical currents, among many other protections and benefits.
Monitors and Indicates
Its large digital display lets you monitor battery voltage, charging current, charging capacity (amps per hour), battery types, full charge, and system faults. Colored LEDs indicate operational status and battery conditions.
Flexible and Customizable
Our 20-amp charge controller is weather resistant and can be surface-mounted on your wall or flush-mounted inside the wall. It is also compatible with our battery temperature cable.
This Product does not include Tax and shipping costs. International shipping is subject to regulations and Import Taxation of Country of destination.
AMRtechnologies Inc. Solar & Electrical Systems
Tel: (+506) 7037-8077 or Toll Free: 1(800) 2130227
Solar Systems in United States & Latin America
www.AMRtechsolar.com